Underwater Mining Solutions
Our team have developed, engineered and supplied subsea systems to the offshore mining, energy and construction industries worldwide and have been intimately involved in the development and evolvement of the technologies.
Underwater Mining Solutions (UMS) is a strategic partnership between ADP Marine & Modular and Denith Engineering.  United by a shared vision and complementary expertise, these entities combined their strengths to undertake large-scale, complex projects, delivering innovative solutions to underwater mining challenges.
ADP Marine & Modular and Denith Engineering have been collaborating for over 25-years and are proud joint shareholders of Underwater Mining Solutions (UMS).
Experience and Capabilities
Experience and Capabilities
Concept, Pre-Feasibility and Feasibility Studies
Launch and Recovery Sytems
To view projects associated with these capabilities, click below:
Concepts
Studies
Design
Manufacture
Installation & Commissioning
Civil Engineering
Mechanical Engineering
Structural Engineering
Electrical Engineering
Control & Automation
Hydraulic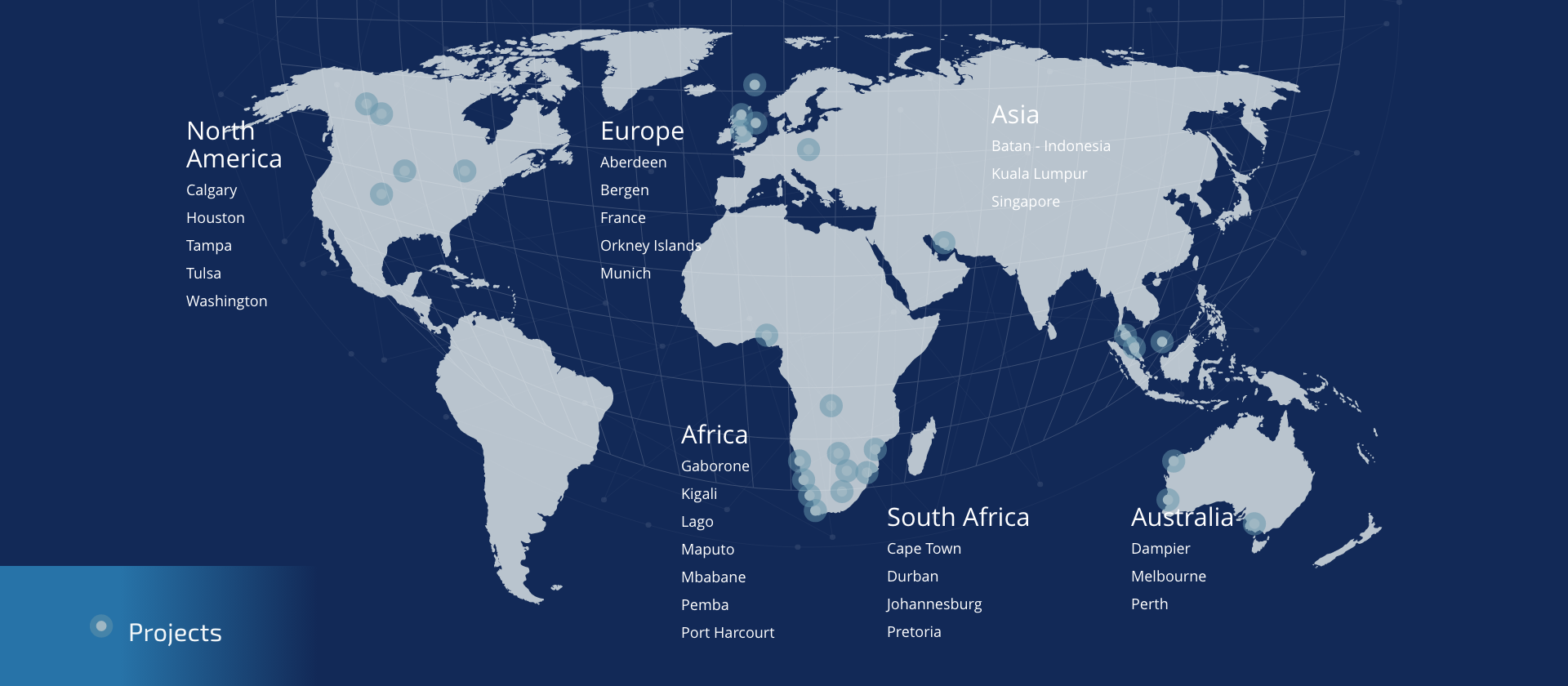 Underwater Mining Solutions (Pty) Ltd
Golf Park 3, Golf Park, Raapenberg Road, Mowbray, Cape Town, 7450, South Africa
P.O. Box 514, Maitland, 7404, Cape Town, South Africa
Email: info@underwater-mining.com
Tel: +27 21 521-9500

Managing Director – Toby Lambooy
​After having been in the employ of various dredging, offshore mining and process related companies for over 30-years, Toby's extensive operations and engineering experience covers a wide variety of minerals processing, continuous flow mining and dredge mining systems in South African and worldwide mining operations.
Director – Robert Denovan
A mechanical design engineer with more than 50-years' experience in the design and supply of specialized equipment, from concept to execution, to the underwater and land-based mining, energy and construction industries.
Director – Andrew Jakins
Andrew has over 35-years of related process engineering design and underwater mining experience.
Modular & Pre-Engineered – Ivor Jones
With a HNDT in extractive metallurgy and having been employed as the operations manager at several offshore diamond mining companies, Ivor's experience in the underwater diamond mining industry brings a practical application perspective to the team.
Senior Hydraulic Engineer – Gawie van As
Over 30-years' experience in hydraulic design, manufacturing and installation mainly in the marine, mining and underwater environments.
Senior Design Engineer – Henk Venter
With over 25-years experience in mechanical engineering design and analysis, covering various fields including:- automotive, internal combustion engine testing; marine power unit and drive train design; testing / development /  analysis and design of launch and recovery equipment for the offshore industry.
Senior Design Engineer – Ruaan Coetzee
A detail-orientated and hands-on design engineer who skillfully designs and manages projects from inspection through commissioning. His comprehensive approach makes him an effective designer, as well as highly capable in systems analysis and fault finding.
Senior Mechanical Engineer – Billy Hughes
Billy is a mechanical engineer with over 30 years of experience in the marine and land-based mining and energy sectors.
Professional Civil Engineer – Robyn Hoogwerf
With 35-years of civil and structural engineering experience, managing multi-disciplinary teams from concepts to commissioning, initiating development and funding.
Lead : EC&I –  Fayaad Marques
Fayaad's specialisation areas are Control and Instrumentation, Software Development, PLC and SCADA, Control System Design & Engineering and Electrical Engineering. His experience ranges from conceptual design through detailed design to commissioning and handover, in industries ranging from offshore diamond mining through production lines in factories to petrochemical refineries. 
Electrical Design Engineer – Warren Giliam
Warren has over 25-years' experience in marine and land based electrical design, implementation, installation and commissioning work.  Some of Warren's recent projects include the Peace in Africa, several other DeBeers mining vessels as well as land-based mines.